In honor of the recent news that Pink Floyd won their case against EMI, who wanted to sell individual Pink Floyd songs online (heresy!), here is my ranking of Pink Floyd's studio albums (i.e. my favorites). If an album is omitted it is because I haven't listened to it enough to rank it (sorry Piper).
1. Pink Floyd – Meddle (1971)
Echoes is the reason this is number one. For me, it's Pink Floyd best moment. So dark and heavy. I listen to this more than any of their other albums.
2. Pink Floyd – Dark Side Of The Moon (1973)
Yes, It's a masterpiece. Any Colour You Like is my favorite track.
3. Pink Floyd – The Wall (1979)
This is the album that made me appreciate Roger Waters. I didn't get it at first, but it's an album that requires some time. Waters' vision and energy is unreal.
4. Pink Floyd – Division Bell (1994)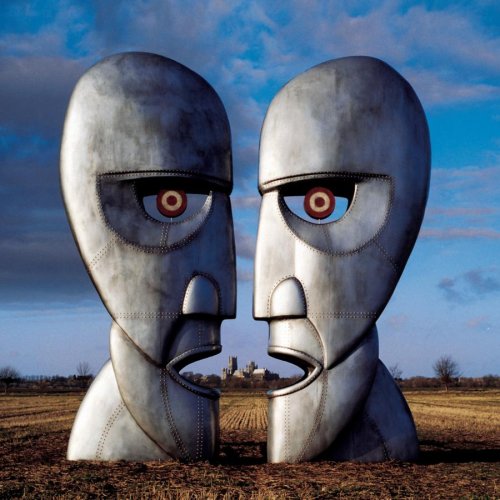 I rank this high because it is the album that got me into Pink Floyd. Great mellow guitar jams. Gilmour and Wright are great on this. An album you can listen to anytime (not always the case for PF).
5. Pink Floyd – Animals (1977)
Dogs is an awesome song. Solid album.
6. Pink Floyd – Momentary Lapse Of Reason (1987)
Even though I'm a Waters fan, I still enjoyed what they did after he left. The album is bright and sounds like summer to me.
7. Pink Floyd – Wish You Were Here (1975)
Yes, this is a great album. A classic really. The only reason I decided not to rank this higher is because I have listened to it a little too much. It needs a break.
8. Pink Floyd – The Final Cut (1983)
A very underrated album. I know a few people who rank this as their favorite PF album and one person (a drummer who sat in with our band) that says this is his favorite album period.
9. Pink Floyd – Atom Heart Mother (1970)
Love the title track. Some of the quirkier pop songs, not so much.
10. Pink Floyd – Obscured By Clouds (1972)
Probably because this was recorded as a soundtrack, this album just doesn't feel like a Pink Floyd album to me. It has some good moments though.